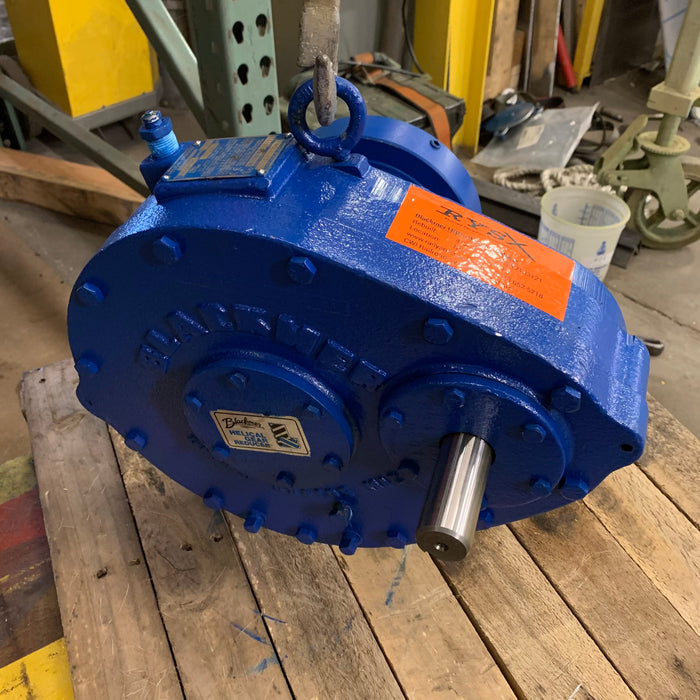 Blackmer HRB-GX Gear Reducer Rebuild Service
Blackmer HRB-GX Gear Reducer Rebuild Service for obsolete Blackmer GX Series pumps.
Downloads:
Parts Breakdown GX4B Pump HRB-GX Gear Reducer
How it Works:
Ship your equipment to us
Receive a full repair assessment
We rebuild your equipment using genuine parts
We lube and refill oil levels to manufacturer recommended specifications
Your equipment is shipped back to you
Description:
We offer rebuild services for obsolete Blackmer gear reducers and pumps.  Send your gear reducer or pump to us for a full assessment evaluation.  Our professional technicians will rebuild your gear reducer using genuine Blackmer replacement parts, including a fresh paint job.
We rebuild gear reducers, pumps, meters, and more.  Ask today about our onsite service contracts for full system assessments, meter calibration, and maintenance.  We travel the continental US.
Example SOW:
Rebuild customer supplied HRB-GX gear reducer with new genuine Blackmer OEM parts to include…
All CWI labor and shop materials required to diagnose, rebuild, and test broken gear reducer
Replace (1) damaged motor-side key shaft and pinion gear w/ new Blackmer OEM parts

Includes (1) new key for reassembly to motor

Replace (2) worn key and pinion shaft bearings w/ new Blackmer OEM parts
All necessary Blackmer OEM oil seals, o-rings, and gaskets required to complete rebuild

(1) input shaft oil seal, (1) output shaft oil seal
(1) main cover gasket, (1) blind closure plate gasket, (1) input closure plate gasket
New gear reducer oil filled to manufacturer required level specs
*We do not provide any warranty for rebuilt gear reducers.